Discover Seychelles with your family
A dream destination for honeymoons, Seychelles conceals many romantic places. They can guarantee an unforgettable stay and a total change of scenery for lovers. But this archipelago, located in the heart of the Indian Ocean, is also an exceptional destination for a family trip. If you discover the Seychelles' magical places on a catamaran, you will be in for a real treat.
Why is Seychelles an ideal destination for children?
Travelling with children is about ensuring their comfort and well-being so that they can enjoy their holidays. This is why you have to choose the destination carefully. The Seychelles has many advantages.
This is one of the Seychelles' greatest assets compared to other exotic destinations. For starters, you can fly directly from Paris to the archipelago. In addition, there are no significant jet lags. If you leave in summer, it will be only 2 hours.
The climate in Seychelles is also pleasant. It is hot all year round. Temperatures are relatively stable. The archipelago is also protected from weather-related disasters such as hurricanes and hurricanes.
It should also be noted that the sand on the Seychelles beaches is clean and soft. Water levels remain low, especially at low tide. Your little bits can play with peace of mind.
Add to that a trip to the Seychelles; your children are not at risk of getting malaria or other tropical diseases. In short, the holidays will be peaceful. Everyone can enjoy it.
A whole bunch of family activities
The Seychelles offer holidaymakers a wide range of leisure activities that impress and fascinate young and old alike. Its idyllic beaches are perfect for water sports. On the other hand, its nature reserves are the best places for hiking and picnics.
The activities awaiting you in Seychelles
The list goes on if you have to talk about activities to do during a family stay in the Seychelles. Most of these can be done if you go on a catamaran cruise. Here are a few things you should not miss if you are coming with your children to this beautiful Indian Ocean country:
Snorkelling for the whole family
This is the first activity not to be missed on a family cruise to the Seychelles. What is snorkelling? It's a snorkel dive in the shallow lagoons.
During this small expedition to the bottom of the sea, the whole family can admire the multicoloured fish such as the stingrays swimming. It's also a chance to see coral reefs, which are beautiful in shape and composition.
During the snorkelling session, your children will also be able to meet impressive underwater creatures, such as green and nested turtles. At the same time, they can feel the pleasant feeling of bathing in warm water.
The Anse Source d'Argent beach in Digue Island is a snorkelling destination for children. You can also go to Beauvallon, on Mahé Island. It's a supervised beach, so safer for your kids.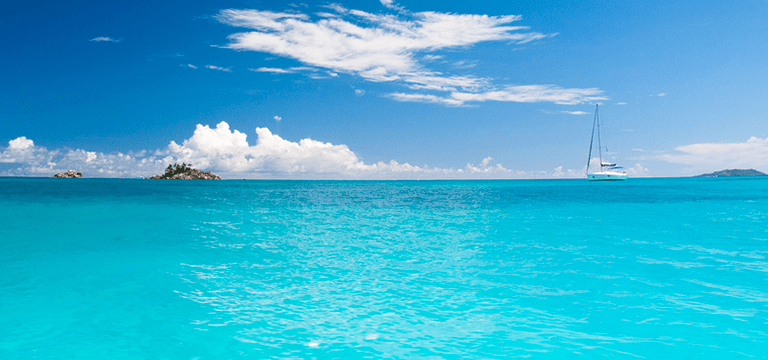 Finally, the Petite Anse Kerlan in Praslin is also suitable for diving. The water here is both calm and shallower.
Take a glass-bottomed boat ride
For the little ones who are a little afraid to dive into the water, think about offering them a glass-bottomed boat ride. They can admire fish, sea urchins and corals without getting wet.
The Seychelles archipelago can satisfy swimming and sunbathing enthusiasts. The country offers them many beautiful beaches fringed with palm or coconut trees and decorated with white rocks.
Those of Anse Marron or Anse Coco on the Digue are particularly noteworthy. Benefiting from a picturesque landscape, these beaches are quiet and have clear water that encourages swimming.
You should add to the list of activities during a family stay in the Seychelles cycling. This is the perfect opportunity to do sports while admiring the beautiful scenery.
No matter where you are, you will have no trouble finding a bike rental offer. Having said that, when it comes to destination, La Digue remains the best. It has several paths that are not very busy with cars. In other words, the walk can go off without worrying.
Moreover, there are many things to discover on this island. These include the Union Estate Park, which is home to giant turtles, and the beautiful beach of Anse Source d'Argent.
Be aware that renting a bicycle with a rear seat is possible if you are travelling with an infant who does not yet know how to pedal.
A visit to this small island north of Mahé could highlight your trip to the Seychelles. It promises to be memorable for the little ones. Know that the giant turtles live in this small corner of paradise called Curieuse island.
These reptiles make the archipelago famous. One of them, Esmeralda, is more than 200 years old. The great lady weighs more than 300 kilograms. It is the most giant turtle in the world. Its size will impress your children.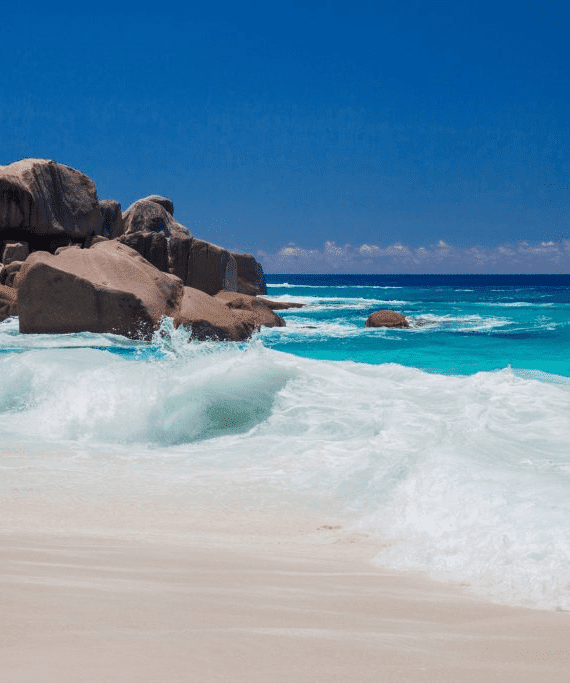 The island is also home to many migratory birds, such as swallows, terns, and tailed straws.
By visiting this nature reserve, you will offer your little ones a rich moment of discovery. But don't forget mosquito repellent on this expedition.
It is a UNESCO World Heritage Site. The 20-hectare forest is home to many of the world's unique plant and animal species.
If you take your children to this place, they can discover the famous coco fesse. It's a coconut in its original shape.
They will also be able to meet the famous black parrot. This endemic species is fascinating. Be aware that the park has marked trails, which allows you to find the path easily.
Do not forget to make a detour to this exceptional natural site. The King's Garden in Mahé has various fruit trees and spices. You may also come across parrots.
This is another activity not to be missed during your family holiday in Seychelles. Children will be delighted to take a short excursion through the tropical jungles and the coasts. During the walk, they can observe the authenticity of the local vegetation.
There are many routes. For example, you can leave Grande Anse and visit Anse Coco Beach. Otherwise, go to the Morne Seychellois. This is the highest point of the archipelago.
A lush forest covers it. Many trails can take you to the summit to enjoy the discovery of exceptional landscapes in a panoramic view with your family.
This activity can only amaze children. It will also be an innovative and rewarding experience for them. In addition, knowing that the meal was prepared with their precious spoils can give them immense joy.
Without good food, holidays are not holidays. During your stay in Seychelles, do not forget to discover the country's culinary specialities. The desserts and fruit juices will no doubt appeal to children. However, beware of dishes that are too spicy or spicy!
A family cruise aboard a catamaran
If you want a unique family holiday in the Seychelles, we invite you to try the family cruise aboard a catamaran. It is an adventure that will please children and allow them to enjoy the journey.
Indeed, they will be able to discover many things to do during the cruise. Know that the catamaran is a fast boat. Thus, you can include several stopovers in your itinerary. In other words, you will have the chance to visit several places at once.
You should know that we allow you to choose which sites to visit. Our skipper is here to show you the best spots for snorkelling and the corners suitable for big game fishing.
It should also be noted that you will be entitled to great comfort aboard our Aquatic II catamaran. The boat can accommodate up to 8 passengers, an advantage for large families.
During your adventure through the Seychelles waters, an experienced cook will cook you typical Creole dishes. So it will be an entire trip. We are prepared to prepare your quote free of charge.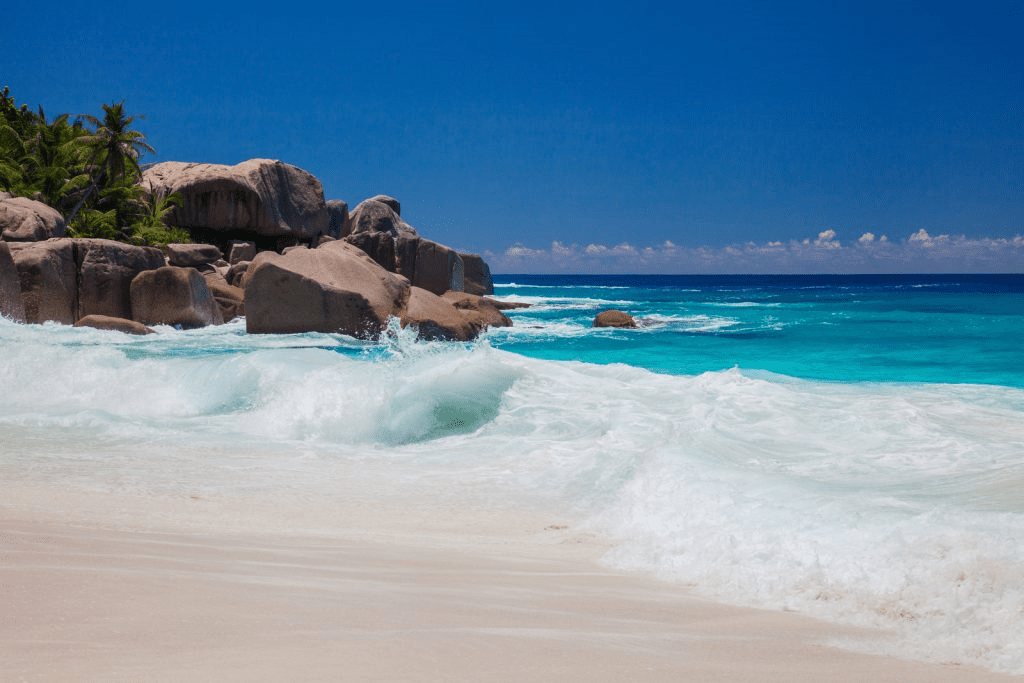 Essentials during a family stay in Seychelles
When you go with children to Seychelles, your suitcase must contain some essential items for the well-being of the little ones. The first thing to do is to keep children warm by wearing lightweight cotton clothing. The pharmacy kit must also be complete. Remember to add sunscreen to it.
It is even recommended to bring anti-UV t-shirts. This way, when the temperature is too high, you can better protect your children from burning. Finally, do not forget to bring some beach games to avoid boredom during your stay in the Seychelles islands.