Because a Seychelles Catamaran cruise is a unique experience, it is with the skipper, around a welcome cocktail, that you will elaborate your cruise itinerary.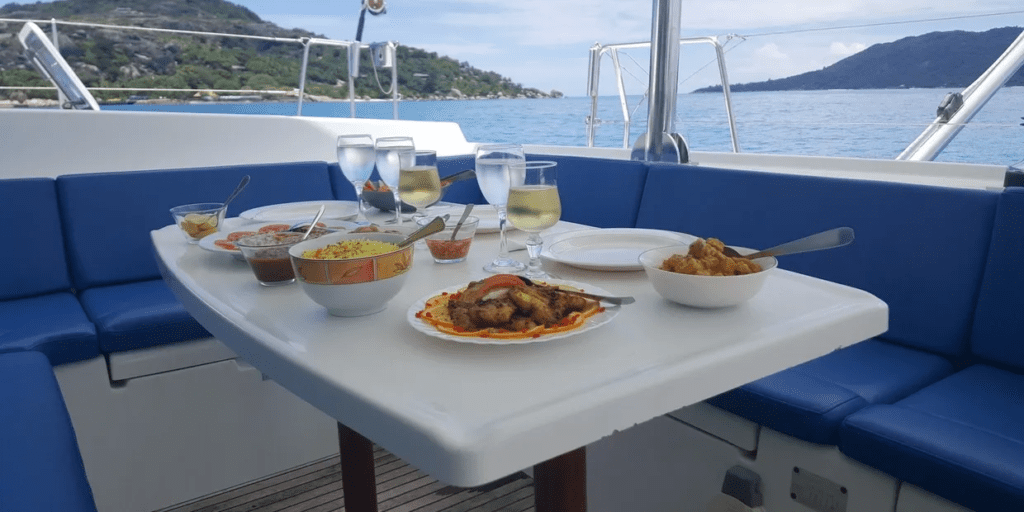 As the departure and return can be from Mahé or Praslin, there is no standard cruise… However, there are the unmissable: West of Mahé, Praslin Tower, Curieuse Island, St Pierre Isle, Coco Island, the two sisters, Cousin, Cousine, Aride, and La Digue. No Seychelles cruise would be complete without visiting these magical places.
On board our Aquatic two boat, a tailor-made, relaxing, luxurious and exclusive experience around the most beautiful islands of Seychelles awaits you. Every evening, you will discover the shelter, the creek, where you will sleep safely, well protected from any movement!
We want your catamaran cruise in the Seychelles to be the best memory of your life. That's why we let you decide the itinerary of the spots to visit and the time to spend there. Of course, we will guide you and tell you the places not to miss.
Also, know that we can organise cruises on the atolls farther away. This is the perfect opportunity to visit Les Amirantes, a preserved natural paradise.
The last thing essential in case it wasn't clear enough: the boat is 100% privatised for you, and only you…
After all, isn't that your dream?